A Moment In Time-

"Looking back I can't believe all those pictures once were me, living in a horn of plenty, wondering if I'd get anything standing in the back of the line for a moment in time / I used to want a monster truck with an engine that could eat me up, a monument that I could ride, some substitute for naked pride. A big truck might have been fine for a moment in time / Old moments fade to echoes. Dreams move on from distant pictures. Where has that boy gone? / The brain gets full of fuzzy dreams where ends negotiate their means. Notions of what was invade me. Awkward moments that have made me echo in the back of my mind for a moment in time."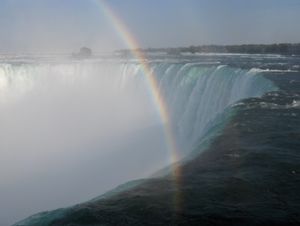 Water Out With Fire-

"There's a distance in that kiss, lips that ricochet, that glance and miss. Your sweet nothings drown my ears. Words get watered down and fall like tears. We've burned the bridge to our desire. We can't put water out with fire. / When our eyes strike up a spark, it's not quite enough to hide the dark. Love's dim promise chills the flame. In our aftermath, we share the blame. Dirty laundry lines the wire. We can't put water out with fire / There's a gluttony in love, and sometimes little left to rise above. I'd hoped that Heaven would be higher. We can't put water out with fire."

Ambush Avenue-

"We walk down, way downtown. We look for trouble up ahead. Things happen and no one is laughing. It might raise its monster head. Swelter sweating like our payment is coming due, the credit's drying up down on Ambush Avenue. / We look back for that sneak attack that the vacant walls conceal. We're awkward guests. We poke a hornets' nest. Sometimes we lose our sense of feel. We're second guessing where no one has a clue. Where's the powder keg down on Ambush Avenue? / When the fight is over, when the day is done, when we've passed our test, we'll be coming home. We will give you cover until the day we've won. We will count our blessings, lock and load our guns. / We lock down. Thoughts go underground down below the boiling air. Two worlds grind. Peace gets hard to find. Sometimes we're sending up a prayer. No one can tell us when our job is through. Sometimes we're shooting blanks down on Ambush Avenue."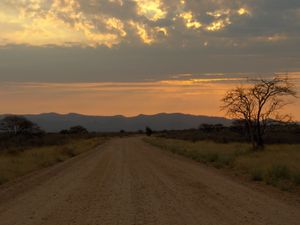 Thinking About The Door-

"Saturday stayed busy. She was born to clean, to sweep it all beneath the rug, to hide it all in the dust of dreams. She'd stare out through the curtains like she'd never been before, looking out the window, thinking about the door. / His scattered acts of kindness, his poison arrow cracks, spun her out of balance. She was frozen in her tracks. Smiling on the outside but shaken to the core, she was living through the window thinking about the door. / One day the seal was broken. Push had come to shove. She realized she'd had her fill of his empty selfish love. / The threshold didn't hold her. She ran beyond the walk. She paid up every ancient debt well beyond the point of talk. A seed among the ashes, she dreamed there might be more. She shuttered up her windows walking out the door."

Easy Once Again-

"Words are written on the rooftops like SOSes to the sky. The clouds have cleared to leave the water. I see the silence drifting by. Wind swept in like a ton of bricks. Rain soaked our futures to the bone. They say some towns are only splintered sticks. We wait for help but we're alone. / The streets are flooded where the tears fell. Our fortunes shifted with the wind. Levies may break but we're not giving in. Big Easy will be easy once again. / Evacuees and politicians are all looking for their higher ground. We will be standing at attention when our Saints come marching back to town. / I will lean against my chimney. I will raise a hopeful prayer that all this heartache and its water evaporates into the air."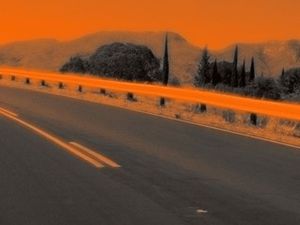 Mister Shoes-

"Hey Mister Shoes, what's your hurry? Won't you hang around? What is waiting for you where you're bound? What do you think you'll find? Hey Mister Shoes, you shouldn't have to run away. Your greener pastures have been growing gray. You run in circles in your mind. / You've been dancing up the perfect storm, so lock step restless that your soul gets worn. Where are you headed for today? / Mister Shoes, are you racing with the boy inside? Do you run with your heart strings untied? Are you stumbling for light? Hey Mister Shoes, are you lost inside the maze again, where every turn becomes a new dead end? Who are you turning to tonight? / A whirling dervish with a toll to pay, a spinning world that slings its love away, home couldn't be that far away. / Hey Mister Shoes, those old rutted roads get awful long. You will find a place where you belong. Your home will come to you. Hey Mister Shoes..."

Lousy With Love-

"I will follow every bread crumb that you drop. To feel your footprints, I can never stop. Mine is a lost world. What else can I do? I'm lousy with love for you. / I will follow to the music that you make. I'll dance your tango until the rhythm breaks. I'll play this sinking ship until the show is through. I'm lousy with love for you. / You are the feast for all my senses. You are the spice that makes me kick. My pepper tears so sweetly salt my earth completely. Perhaps you pour it on too thick. / You can paint me in the corner where I stand. I'll trap my instincts in any way I can. You tint everything a bitter brighter blue. I'm lousy with love for you."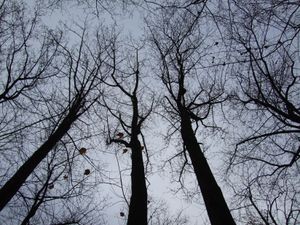 In These Trees-

"I have walked beyond the distance. I have run the human race. I have pondered my deliverance. I've looked for love to fall in place. The heart can be a wilderness that leaves you in its freeze, looking for the forest in these trees. / I have walked along the edges. I have seen the long way down. I have learned to look away to get my feet on solid ground. It's such a strange existence being buried in the leaves, looking for the forest in these trees. / I've been out on this limb about as far as I can get. I listen for an answer but I haven't heard a good one yet. / I have spun the wheels of running, ground my brains to make my bread. I have twisted every syllable of the busy thoughts that play my head. The loss that clouds the moment leaves me running on my knees, looking for the forest in these trees."

Everywhere I've Been-

"Wheels touch down. I'm back on the ground again and it looks much the same. Earth, grass and sky, the road rolling by, the eyes play their games. Is that you in my taxi cab mirror as I nod off to sleep? Little dreams pull me deep. / Everywhere I've been it's the same place. Everywhere I've been I see your face. Everywhere I've been every road leads me home. / Where am I today? This room's not familiar, but I can feel you from here. I'm wide awake waiting for sunrise where the clouds never clear. In three days, I will be flying, my loneliness cast to the wind. You'll be real in my arms again."

I Swim To You-
"I can't put the phone away. I keep calling you today (so distant). How are you? I'm just fine, though I glow gray in sunshine where the sand sinks deep and the water boils blue. I swim to you. / Sometimes I talk to my TV. It speaks back in Portuguese (so lonely). Rio has its pleasures for its lives of leisure but by myself I have no clue. I swim to you. / The waves keep clawing at the beach. My paradise lies just beyond my reach. This hotel room is my island. I can close my eyes and you come drifting into view. I swim to you. / I stand before the full buffet. My empty plate gets in my way (so empty). No matter where I may be, it isn't what it could be. The distance rings a bit too true when I swim to you."

Sight For A Blind Heart-

"My left foot goes forward. Your right foot goes back. We waltz in a circle, train cars on a track. I once danced so silly my feet no clue until the night I found sight for a blind heart with you. / I once lurked in darkness, deep shadows of night. I stumbled to reach for your rhythm and light. Your steps left me lifted. That's when I knew this night I'll find sight for a blind heart with you. / We dance to the heartbeat. We lock to the groove. We fit well together. We've learned every move. Days without rhythm are gone from my memory. The music's from Heaven tonight. / Mistakes are worth forgetting. We give our best. The long days are past us. We build on the rest. We'll dance through the coda. We're long overdue. I'm blessed to find sight for a blind heart with you."

Tie The Sail Down-

"On a barren blue desert of water and sky, I've tried to see straight with the wind in my eye. I've treaded water and I've gotten by. The waves licked their wet lips and I'd just reply. / Give me dry ground. Let's tie the sail down. The sea never lets a man win (The sea isn't much of a friend). Give me dry ground. Let's tie the sail down. I've been there, I've done that and I won't go again. / I've lived in the trade winds, a prison of sea, where the wave of your goodbye came crashing on me. I'd look for a beacon, your face in the foam. This hole in the water ain't much of a home. / Swept in the current, I followed the stars. They took me the distance on maps of my scars. A new day is dawning. You wave from the shore. My ship won't be drifting away anymore."

Orangeland-

"Wake us up. Wipe the evening from our eyes. Our sun is boiling up an orange colored sky. We are up. We have made this time to fly. The world's alive at our command. We are the sunrise shining on our Orangeland. / Solar particles from the depths of space leave their mark of light and liven up the place. We are energy with hope upon our face. We live and love without demands. We are the sunrise shining on our Orangeland. / You and me, we could have lost our way. We chose to persevere, to burn the dark away. Here before our friends and families today, we're kindred spirits. Here we stand. We are the sunrise shining on our Orangeland."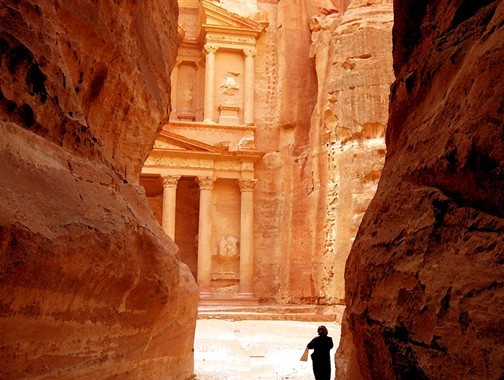 Another Moment In Time-

"The brain gets full of fuzzy dreams where ends negotiate their means. Notions of what was invade me. Awkward moments that have made me rattle in the back of my mind for a moment in time. / Old moments fade to echoes. Dreams move on from distant pictures. Where has that boy gone? (That's all…)"

All songs (c) and (p) 2010 L. V. Cook. All rights are reserved.


MONUMENT- This is a song about facing your excesses. Lavon Smith, a great singer-songwriter, guitarist and friend in Athens, GA, plays the acoustic guitar solo to finish the song. I originally intended to fade his long solo, but I decided to keep all of it, including his sigh of relief at the end.
"One time too many I sipped from your cup, one time too many until it swallowed me up, one time too many I drew from that well, one time too many I slipped and I fell- one time too many I gambled it all, one time too many I stood up to fall, one time too many I pushed to the red, one time too many I danced until I bled- once is too many, twice is too few, it adds up to zero when I've counted on you, I hang my armor and I wear it alone, I'm granite in my mirror like a monument, like a stone."

FEATHER- This is the official love song for this project. After our parakeet, Betty, passed away, I decided to immortalize her by using a recording of her to introduce the song.
"Baby look into me, follow the wire to my soul, flip all my switches until you've taken control, I stand delivered, my heart on my sleeve, I'm reaching, I'm dreaming where beggars believe, we take our chances and we say our prayers- breath by breath you blow me down, I wander this moment forever, blow by blow you knock me down with a feather- Baby look into me right through my armor and lock, it's such a shock to see what I've let out of that box, pictures and places I've long left behind, the old bones and baggage, they crumble in time, we take our chances and we say our prayers- Baby let's take the sky, hop on, we've got to try, let's find our place with the birds, Baby, let's take the chance, let our feet learn to dance, let our wings carry our words- Baby look into me follow the wire to my soul, flip all my switches until you've taken control, let's light a candle and blow out the past, let's dance to that flicker and fly while it lasts, let's take our chances and let's say our prayers."


LOST LOVE- This song was written in the month following the 9/11 attack and is my contribution to the large body of works inspired by that devastating event. I used the perspective of a woman who has re-married but is looking back many years to the husband she lost.
"She opens up the velvet box to let the light climb out, a diamond ring's her call from days gone by, she slips it on her fingertip although it shouldn't fit, still there's something pushing her to try, is it letting go or maybe just pretending? is her love lost dead or never ending?- it's just lost love and it doesn't keep her prisoner, it's just lost love and it doesn't break a bone, it's harder than a diamond and it's crystal clear as day, she'll cuddle with that sparkle and put it back away- it was the perfect autumn day when everything came down and left a mangled ruin of her life, picking up the pieces that didn't seem to fit she wanted to be someone else's wife, then Jimmy came along and said "let's marry, I can ease that pain that you must carry"- Jimmy's been a solid man, he's helped her through the years, helped her put that nightmare back to sleep, still September lingers, it creeps into her bed like a haunting ghost she can't afford to keep, Jimmy's been her diamond in the rough, Jimmy's sparkle is more than just enough.

FAMILY REUNION- I never nailed a good melody for the verses for this song, so I finally quit trying and talked through them. Sometimes it is the limitations that make something work. Alex Mitchell provides fiddle and mandolin to give this song a Celtic feel. This novel song won the Gold Award in the 2004 Mid-Atlantic Song Contest Folk Category and was later featured on National Public Radio on-line..
"Ben packs his bags, his luggage lifts light, he slips down the walk under cover of night, his restlessness calls to the ticking of clocks, his sirens sing sweet from the rocks- Mother Earth says she's plenty to offer, Father Time says you go for it now, it's Earth, Time and Ben and they don't need a friend, his family's together again- Ben wants no nest in his cradle of sky, the earth can feel cold but he's not one to cry, walls make a cage, they can't hold him in, he's bound to be nowhere he's been- Ben calls it peace with pieces of pain as he reconciles big eyes and his brain, he howls at the moon but sometimes he prays he'll find a home on the way."

GIVEN ALL THE GIVING- Yeah, this is a song about moving on to better things...
"I was burning like a candle when you blew me off my seat, I was dancing in your shadow, I must have lost my feet, now I see right through you, right to your other side, I see I'm in for trouble, I got no place left to hide- you say love's a game of give and take, I can't take what you've taken away, I'd give a little more but you didn't leave a lot, I've given all the giving that I've got- I once had a lot to offer, you once had a lot to steal, the heart can take a beating, but that doesn't mean I will, I've heard the time bomb ticking, it's left me wide awake, I'm gonna leave it where I found it, there's a principle at stake- what it is that's missing's kind of hard to quantify, it's a suitcase full of empty on a lost road in the sky, it struck me kind of funny, right between my eyes, the love I thought forever only candy-coated lies- I'm blowing out the candle, I'm standing on my feet, I'm dancing in the daylight, I got a different drummer's beat, when you hear the time bomb ticking, and it's left you wide awake, you've got to leave it where you found it, there's a principle at stake."

A SOLDIER AND A SALESMAN- Although this song is not about anyone in particular, it was written in the mid-1990s when spousal abuse was a hot topic in the media. Alex Mitchell provides the fiddling.
"Bobby's charging up the walk, he's knocking on your door, telling you that things are not the way they were before, he's begging for forgiveness as he's selling you the change like some broken record, so familiar and so strange, he says he didn't mean it, he's really not that bad, just think of all the good times that you surely must have had, how can you resist him and his painful puppy stare, love was never meant to be that simple or that fair- he's an angel, he's a demon, he's a falcon, he's a helpless dove, he's a soldier, he's a salesman and he's swinging deals on the battlefields of love- he's kind of quick to anger and he didn't mean to yell, he's sorry that he hit you and you had to say you fell, it's like it never happened if you can believe a crying clown magician with a bouquet up his sleeve, Bobby's got a sales pitch, a foot inside the door, he seeks peace among the pieces that he's scattered on the floor, you can't make him happy, beware if he gets in, those boys that play with matches are bound to burn again."

SCENE OF THE CRIME- I originally wrote this as a country song in the 1980s. I tuned my Danelectro 12-string to open E; this George Thorogood-inspired version emerged.
"Your Honor, hear my case, I'm just a victim of a pretty face, it left a memory that I can't erase, Lord knows I've tried, Your Honor, I took a chance when I asked her if she'd like to dance, now I'm a victim of her circumstance and sometimes I find- I'm at the scene of the crime, I can still feel her fingerprints, Lord knows if I had more sense I'd steal the kisses and run, I'm at the scene of the crime, I can still smell those smoking guns, I've never had more fun, Your Honor, she's the one- Your Honor, hear my plea, my baby's guilty in the first degree, picked my lock and broke right into me, then she got away, Your Honor, there is evidence she stole my heart and all my common sense, maybe I'm just a little dense but sometimes I find I'm at the scene of the crime...if it would please the court I've got to testify, my baby's guilty, got no alibi, she torched my soul, she trespassed my mind, the way she loved me, she robbed me blind."

HEADLIGHTS- This is an older song as well. Lavon contributed the guitar solos.
"We're free spirits running, chasing a white-dotted line from here to forever, I can't complain, some say we're crazy, some say we're off the track, wherever we're going there's no turning back- we're headlights heading up the highway, looks like things are going our way, they say love is just a freeway, what else can we do? we're headlights making our direction down these freeways of affection, we're lost lights praying for connection, what else can we do?- we're reckless and running, chasing the lines of our lives, we're daredevil beggars but I can't complain, some say we're foolish lifting our wings to the wind, wherever we're going's got to beat where we've been."

WARM- a song about isolation and denial. Alex (not Nero) plays the fiddle.
"Joan's on an island, locked inside her home, likes to keep her distance, she likes to live alone, you can float your bottle, boys, your message and a kiss, hey guys, don't you be surprised, you'll more than likely miss- Joanie wants to see the walls without the windows, Joanie wants to see no roses in her thorns, Nero tunes his fiddle, no one's home to warn, Joanie's Rome is burning down and Joan just thinks she's warm- Joan's in a prison, locked inside her soul, rattling the emptiness she grips so hard to get a hold, you can see it in her, that burning in her eyes, she's swallowed by a tidal wave and belly up to dry-Joanie wants to see the missing and the empty, Joanie wants to see no rainbow in her storm, Nero tunes his fiddle, no one's home to warn, Joanie's Rome is burning down and she just thinks she's warm- Joan's on a river, floating off to sea, thinking of the way things are and how they ought to be, afraid of every open door, afraid of sinking down, matches made in heaven have burned her to the ground."

SO LITTLE SLEEP- A song about guilt. For this song, less production was more.
"Tuck in your shirt tail and push on your comb, tie on your sneakers and point them toward home, zip up your trousers and stiffen your lip, manhandle your conscience, boy get a grip- you're the wolf in the woolen disguise, the little boy with the sheets to his eyes, a little man with a big bag of lies, so many secrets to keep and so little sleep- turn down the thinking and turn up the charm, just maybe suspicion will melt in your arms, button your armor and dress up your wounds, that fool in the mirror, you'd better bury him soon- fire up the engine and press on the gas, you're pushing the red line and you pray it will pass, you're running from something your speed can't erase, the eyes of that liar at home in your face.'

SICK OF THE CURE- This bluegrassy version of the song was the keeper for this project.
"He walks the sidewalks and he walks the floor, he walks in circles where he's been before, he fights his battles like he's lost the war but finds no honor in defeat, he keeps her folded in his photo book, sometimes he's got to take another look, when he's fishing he's got to bite that hook, he's got to put that book away- they say time heals but it's a lonely pill, it breaks your fever with its bitter chill, he sips her echo and he gets his fill, it's bad medicine for sure, he's sick of the cure- clouds roll in and he wears his shades, no rosy tint's gonna foul this mess he's made, he'd call her bluff but his cards are played, there was nothing left to hold them- her picture buried in his bedroom drawer knocks in darkness as he paces the floor, this empty cup has got to fill him more, it's a bitter pill for sure, he's so sick of the cure- they say a man has got to hold his ground, he's got to swim or sink, if she looks back he's got to stare her down, he's got to pray for her to blink- a little voice tells him he must move on, for things like this you just got to get beyond, so he sits and prays it won't take long while he's counting every second."

CAESAR'S DEAD- I have never been that fond of being the center of attention. This song alludes to a time prior to my first solo performance at an open mike show. While I had left my guitar in the car trunk (i.e., the tastefully cowardly thing to do), another player signed up and bailed just prior to his turn. I decided that he and I deserved a song about stage fright. Matthew Michael plays the electric guitar.
"I was primed and ready, I tuned my six-string gun, I signed up for three songs like some kind of chosen one, but that spotlight faded into shadows of my doubt, I was naked, sweating crazy, looking for the fast way out- where's the door? I've got to get out of here, I lost my appetite when I fed my fear, I'm whipped and wilted, I'm running for my health, Caesar's dead and I don't feel so good myself- I came to conquer, I came to play, I came to stand and fight it, maybe blow that crowd away, I was kind of like a Caesar, so poised for my attack, my confidence behind me, I put my knife in my own back- where's the door? I'm making a run for it, all the sudden I can't find the fun in it, I'm beat and broken and I'm running for my health, Caesar's dead and I don't feel so good myself- I would have, I could have, I might have, I should have but I didn't- Maybe there's a moral here, some lesson to be learned about how to set the world ablaze and how to keep from feeling burned, perhaps if I'd just done it maybe I would have found why success can hang so heavy on the almost nearly glory bound."

All songs from Granite In The Mirror are written and produced by L. V. Cook © and (p) 2003. ALL RIGHTS ARE RESERVED. Unauthorized duplication is a violation of applicable laws.