Vic Cook (a.k.a. L. V. Cook) is an award-winning singer -songwriter based in Burke, Virginia USA.  His music reflects the influences of many lyrics-driven songwriters of the 1960s to the present, including Leonard Cohen, Bruce Cockburn, Aimee Mann, Joni Mitchell, Suzanne Vega, Indigo Girls, Bob Dylan, Richard Thompson, Mark Heard, Jason Isbell, Sting and many others.  HIs music is best described as acoustic-based Americana with a broad range of American (1960s folk movement, Tin Pan Alley flavored blues and jazz) and occasional World music influences.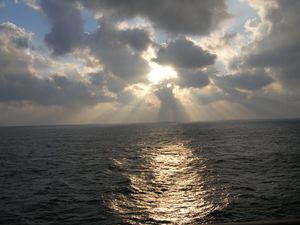 Vic began performing as a bass player and acoustic guitarist in a succession of bands in Athens GA in the 1980s and 1990s, including the R&B band "Spats" and the acoustic songwriter ensemble "Restless Cha Cha".  In 1996, Vic decided to explore his options as a solo acoustic folk performer playing around Athens and Atlanta.
Moving to the Washington DC area, Vic released his first album, "Granite In The Mirror" under the name "L. V. Cook" in 2004.  From that album, the song "Family Reunion" won the Gold Award in the Folk Category of the 2004 Mid-Atlantic Song Contest. The same song was later featured on the National Public Radio Open Mic. Also form that album, "Monument" got some airplay in Belgium and "Feather" received recognition as well.
In 2010, L. V. Cook released his second album "Granite In The Mirror".  While the first album had more of a blues-folk Americana vibe, 2010 CD "Roads, Water and Orange" offered the opportunity to explore new influences and styles, from Ray Charles to Antonio Carlos Jobim.
In 2015, Vic decided to resume performing under his common name "Vic Cook".